Micro Living Is On The Rise
In metropolitan areas, young single professionals are opting for smaller floor plans in exchange for greater financial freedom. Cooking one or two nights a week, these tenants enjoy entertaining guests but lack the floor plan required to do so.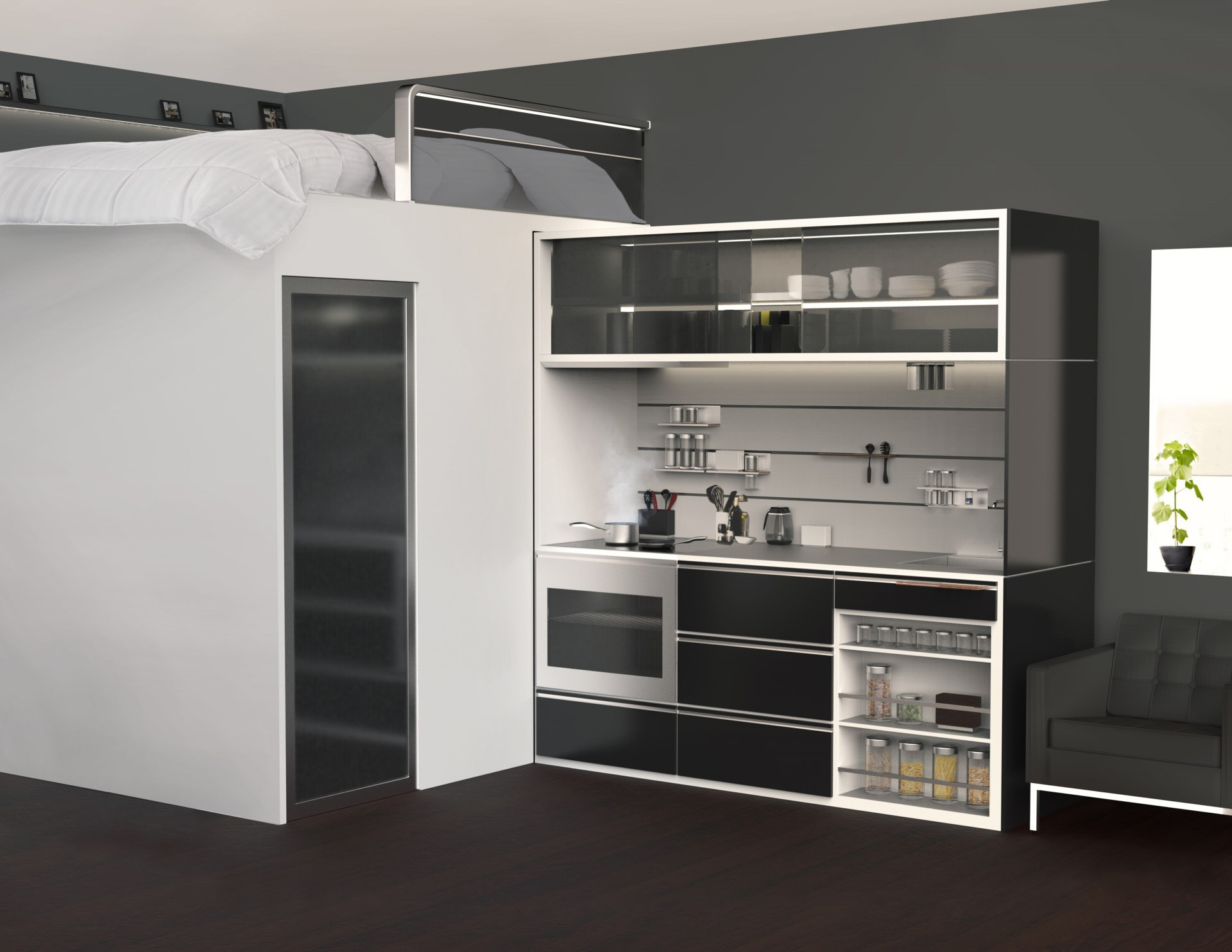 An adaptable bedroom, bathroom, and kitchen unit makes 200 square feet feel like 400. The kitchen unit slides cleanly out of the living room area, leaving an open floor plan for entertaining and relaxing.

A magnetic drying rack and modular sliding shelving help organize the compact work surface area. A full sized sink, four burner stove, and compact oven fit seamlessly into the seven foot space, while flexible temperature drawers provide refrigerator and freezer space.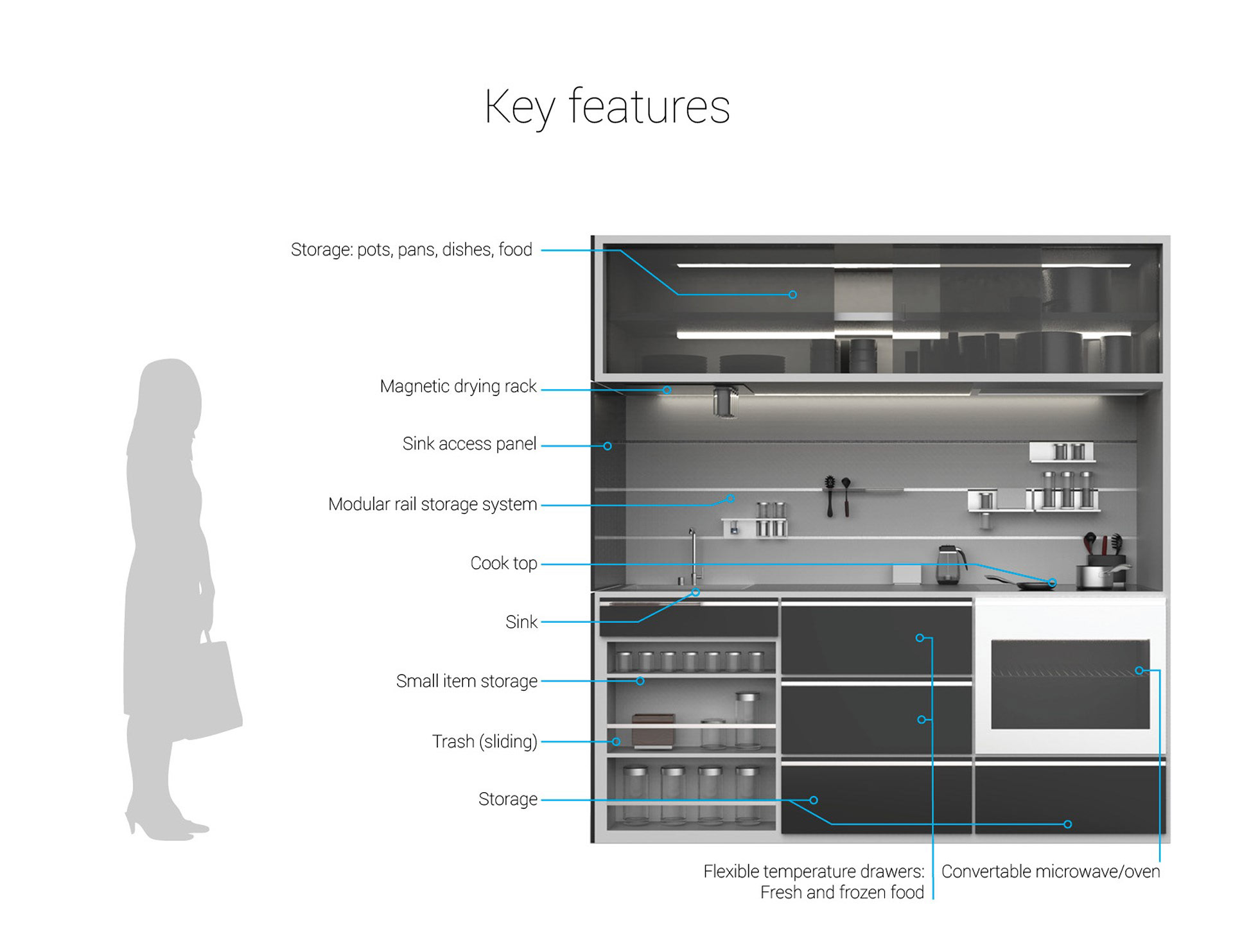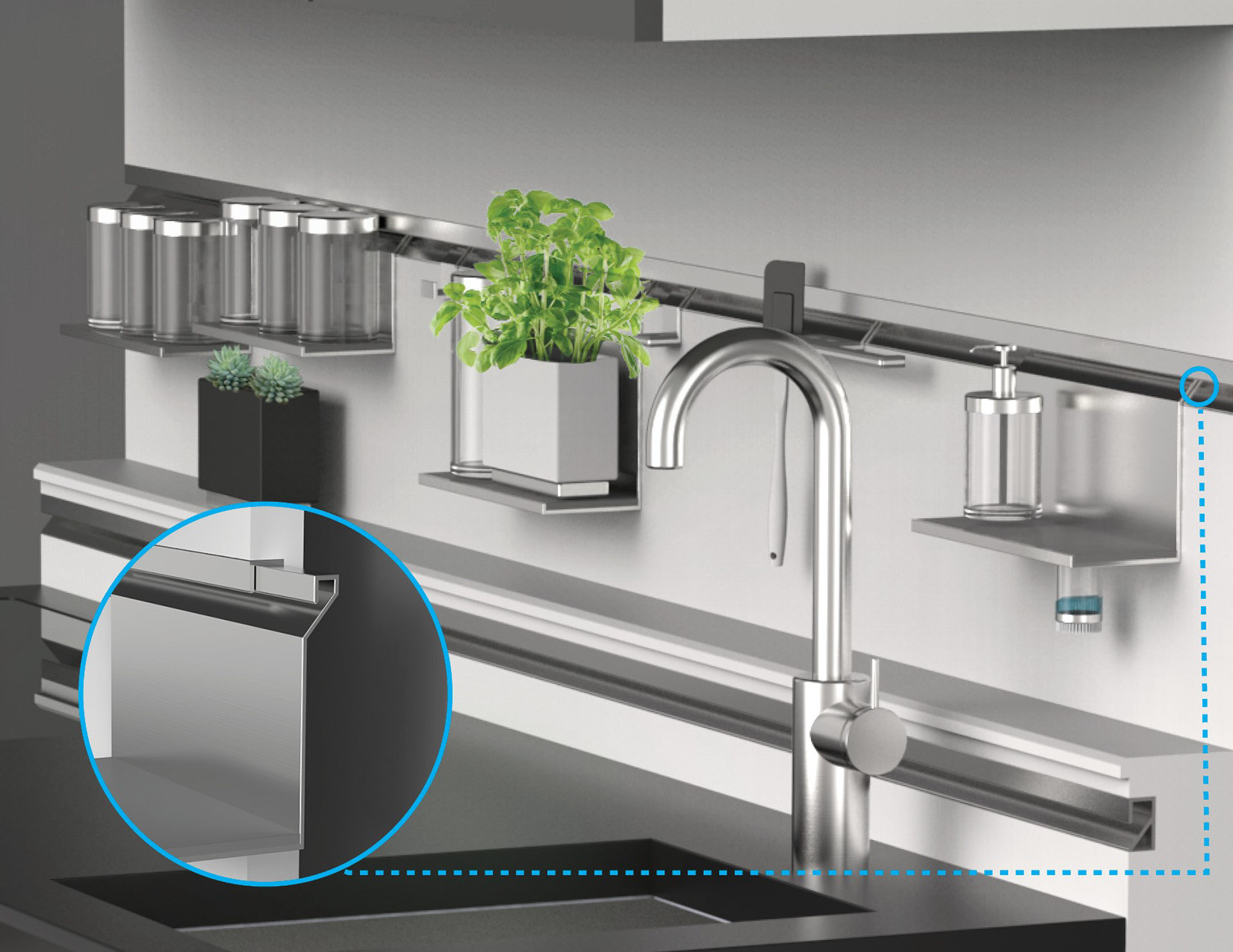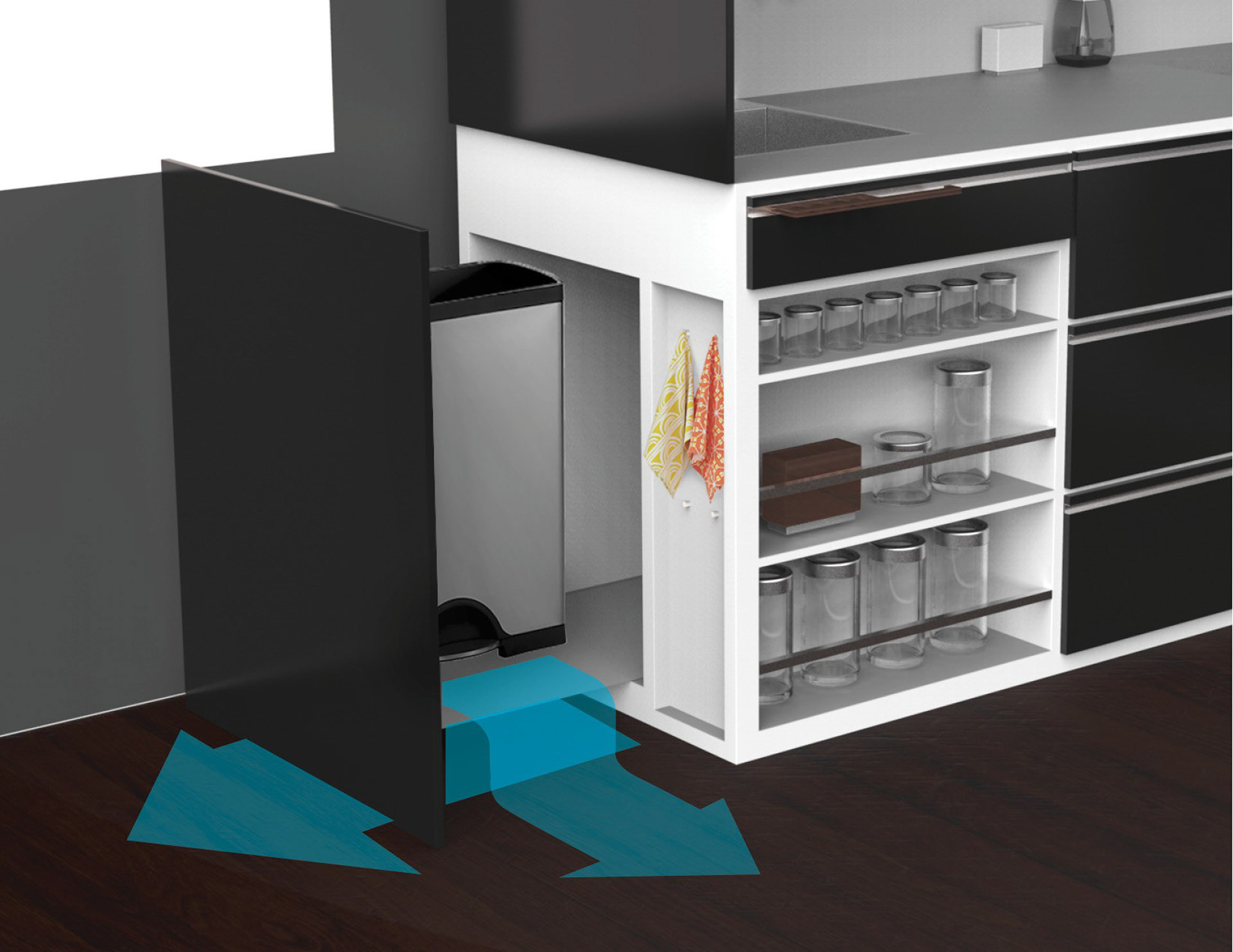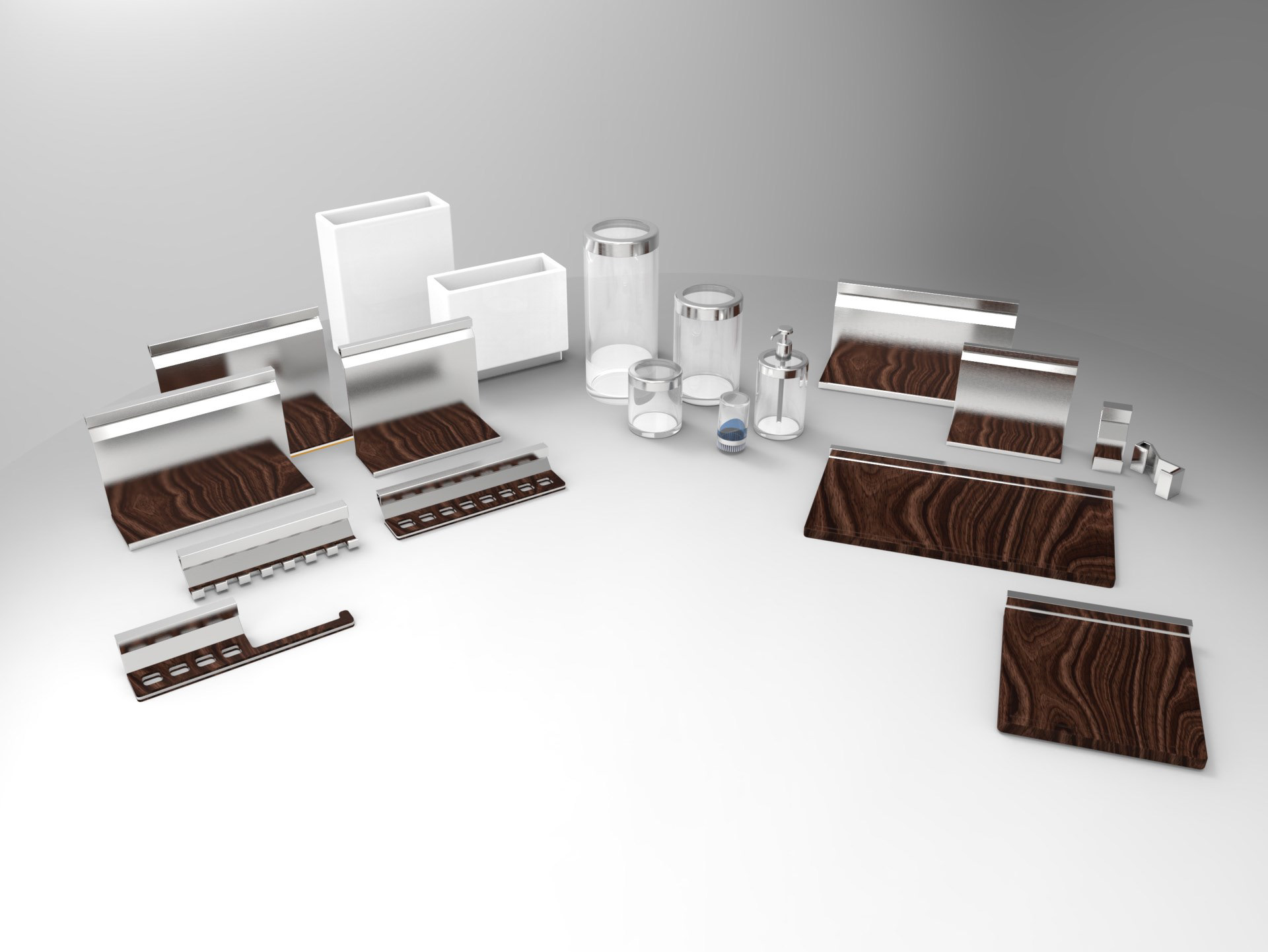 Most 200 square foot apartments feature a single bathroom and one combined living/dining/sleeping area. The room must transition between these tasks with ease.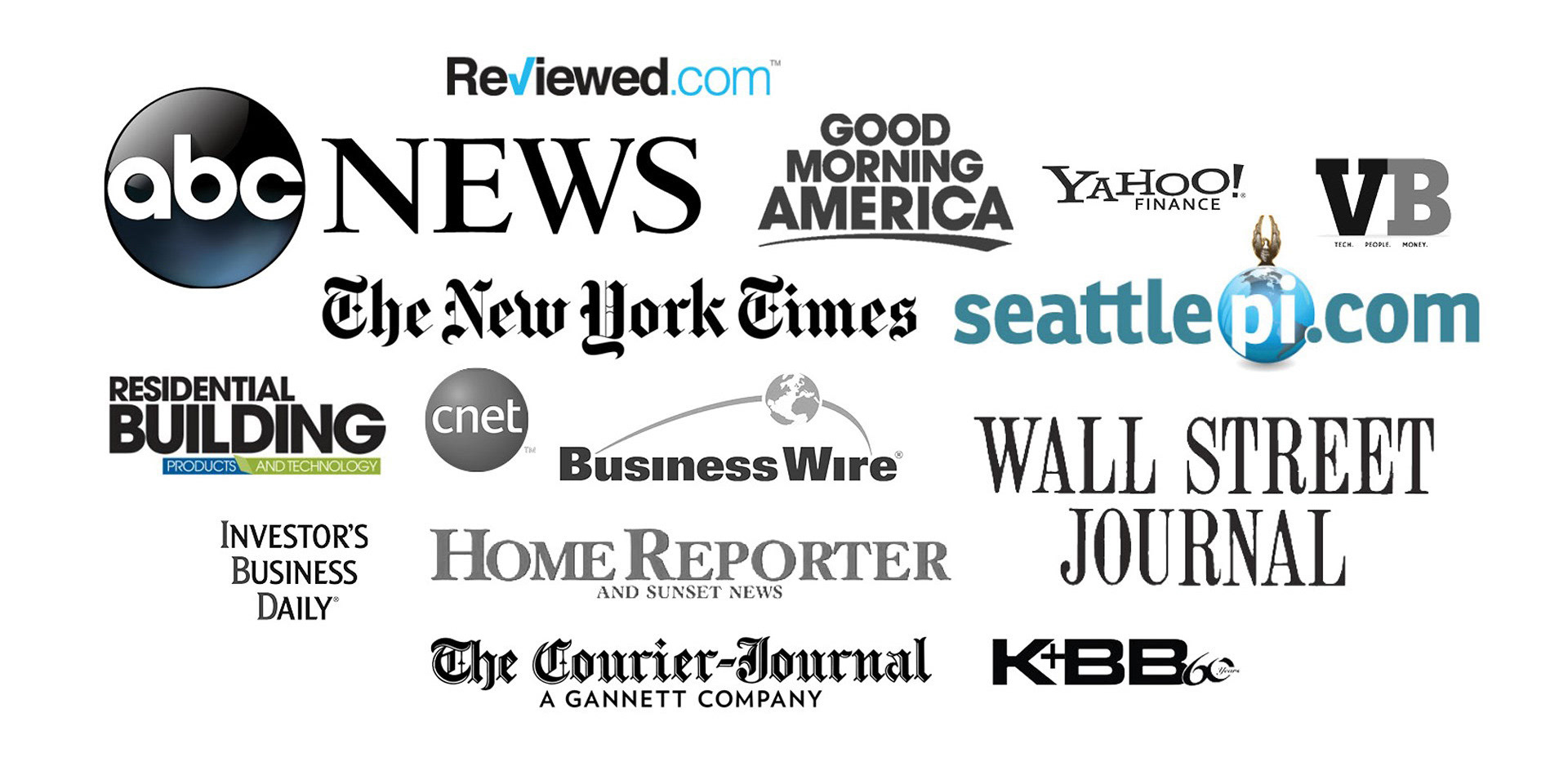 Exploring Transformations
Through sketching various methods of combining living space and kitchen space were explored. Focusing on unique hinges and sliding panels helped shape the direction of the concept.
Taking cues from modern RVs, a concept was developed using durable sliding panels and flexible plumbing.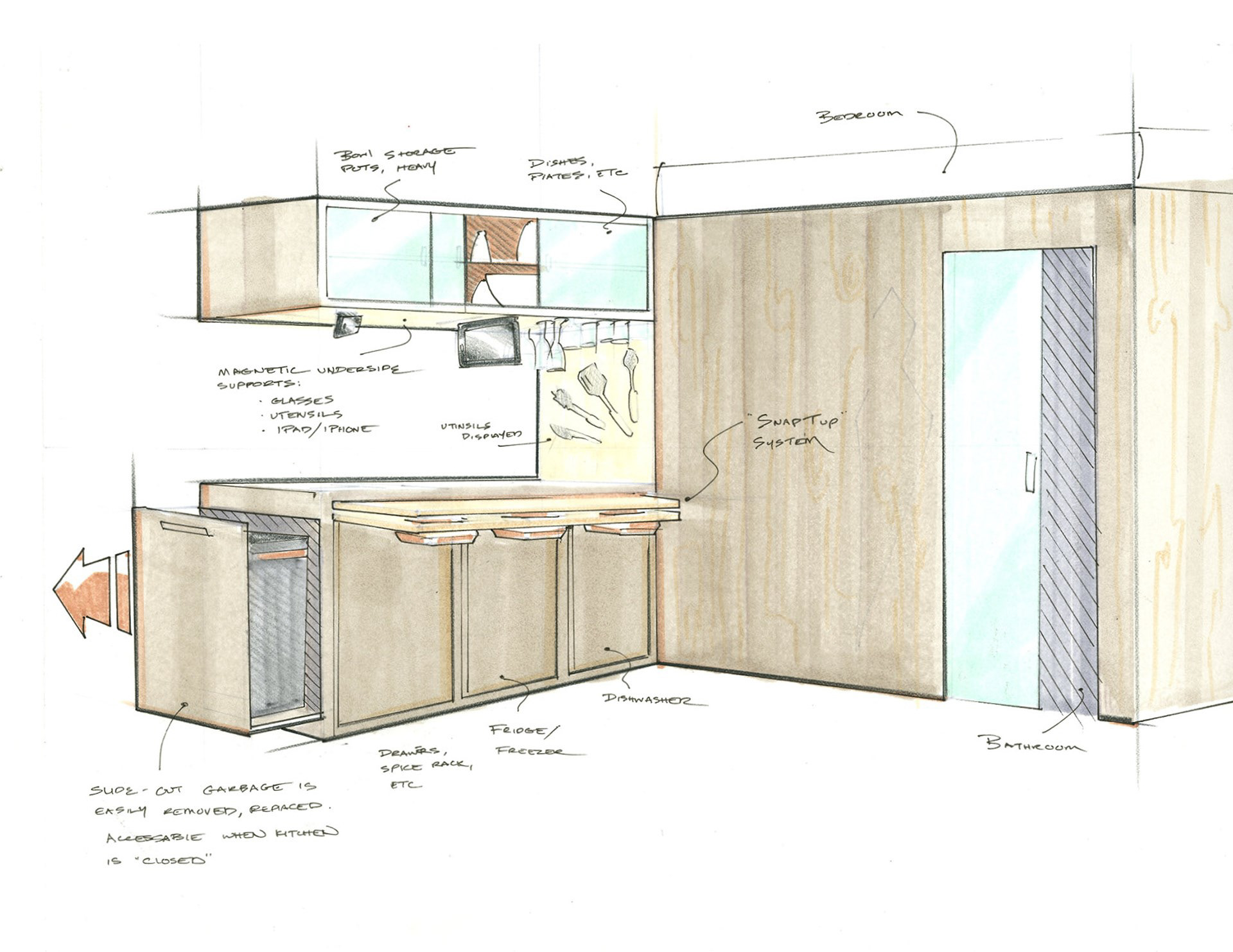 Grand Prize, Firstbuild Microkitchen Challenge 
City Life Winner, NYC Bigg Apps 2014