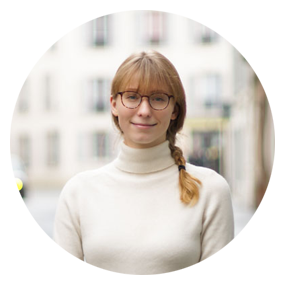 Jolee Nebert is an award-winning industrial design & user experience designer living in San Francisco. Fun fact: she doesn't really like to differentiate between ID and UX, as one can't properly exist without the other. 
In her free time you can find her volunteering for the San Francisco Parks Department, sipping coffee in Noe Valley, or teaching herself Python and C4D. 
1 (206) 369.8220 
Experience 
Chief Design Officer, Adok
Led physical product development and industrialization of Adok's tactile projection-based computer. Worked with an international team to meet strict deadlines, manufactruing standards, and user needs. Traveled frequently to meet investors, partners, and remote development teams. Spearheaded user experience, product engineering, and beta-program research departments within the company.
San Francisco, CA
06.2015 - ongoing
Created brand identities, product mockups, user experiences and industrial designs for start-ups in the Seattle and San Francisco area. Clients included
Adok
(b2c tech),
Trace
(IoT), Eliott (IoT), Knot & Robo (furniture).
User Experience Intern, Argodesign
Austin, TX
Summer 2015
Lead a creative team to explore the role of future technologies in the office environment. The internship culminated with a final presentation of the five central concepts and a press release to Fastco on the future of coworking and office spaces.
Industrial Design Intern, General Electric Appliances
Louisville, KY
06.2014 - 06.2015
Worked as a full-time member of the industrial design staff, overseeing multiple products from early concept to mass production. Worked closely with marketing, engineering, and distribution. Became a close member of the GE team and was awarded the first bonus to an intern in history by the marketing division. Delivered two products to market from initial ideation to final production.
Freelance Graphic Designer 
Seattle, WA
11.2013 - 01.2015
Created meaningful content for Maker Faire, Sierra Club, World Wildlife Fund, ActionSprout, and more. Primary goals included "action items," which called the audience to sign petitions and offer support. Many of these banners were shared on social media over 200,000 times. Work also included T-shirt design, way-finding, event posters, and trade show booth design.
Education 
B.S. in Industrial Design, Western Washington University
Minor in User Experience
Minor in Art History 
Graduated with Distinction
11.2011 - 06.2016

Recognition  
10.2016 
Interviewed for French national TV by Télématin Channel 2 for groundbreaking work at Adok.
Watch it here
. 
New York Times & Seattle Times 
12.2015
Interviewed as an award-winning designer of kitchens of the future. Front page of the Seattle Times and front page of the Food section of the New York Times.
Read it here
. 
Outstanding Senior of the Year, WWU
06.2016
Nominated by faculty at Western Washington University to represent the Engineering and Design departments. 1% of graduates are recognized with the award per year.
IDSA Student Merit Award, Finalist 
06.2016
Nominated by peers to represent our graduating class at the Industrial Design Society of America's annual panel judging. Placed as a finalist.
President's List & Dean's List
06.2016 
The President's List is awarded to students who maintain a 3.7-4.0 standing over a year. The Dean's List is awarded per quarter. Awarded three years consecutively.
Radio Interview, KGMI NPR
02.2016
Interviewed for National Public Radio's KGMI Weekly Report to represent the opportunities and challenges of Western Washington University's Industrial Design program.
Listen here
.
12.2015
Content created for Argodesign's CEO Mark Rolston was published in his Fastco article "The New Story of Computing: Invisible and Smarter than You."
Read it here
. 
Grand Prize for Concept Kitchen Design, FirstBuild
06.2014
Won Grand Prize for an innovative micro-kitchen design. Awarded $2,500 and flown to NYC to present the concept during the 2014 BigApps conference. Collaborated closely with the FirstBuild team to create first version of deployable micro-kitchen unit.
Read more here
.